The Expert's Corner

Welcome to "The Expert's Corner", Boutsen Aviation's online news journal where you can see that "Our Experts Mean Business". Read about the latest happenings in the business aviation industry, learn about purchasing or selling private aircraft from members of our expert team, and discover in-depth spotlights on specific aircraft models. 

We are also highlighting the experiences of other experts in their respective fields through a series of interviews with CEO's, industry pioneers, and other professionals that we are fortunate to be acquainted with. This series presents their personal thoughts on expanding career paths, life hacks, work values, and more.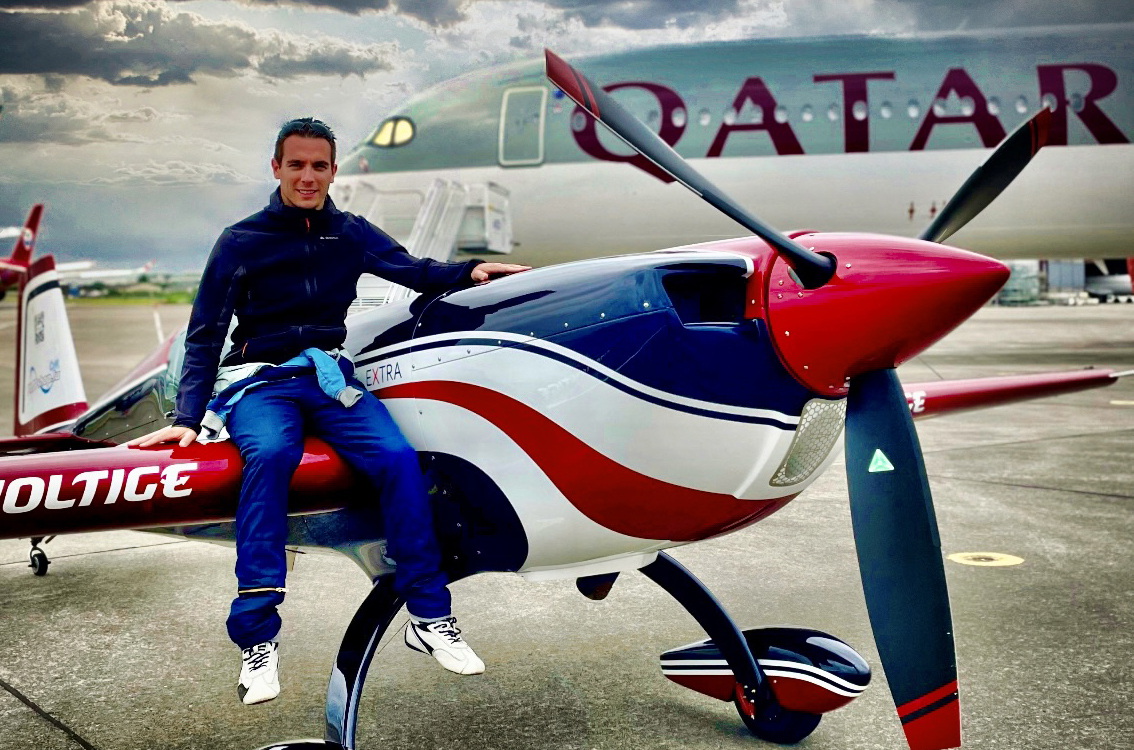 ---
• What is your background? What paths led you to Aerobatic Flying? Where does your passion for aviation come from?
Since a very young age, I have been fascinated by aviation. Both my grandfather and my father had a great passion for aeronautics. My father introduced me to flying RC airplanes at the age of 6 and passed on his passion to me. Over the years, I decided to focus all my energy on RC airplanes, even participating in aerobatic competitions. At the age of 14, my efforts paid off, and I became the vice-champion of France in aerobatic flying with RC airplanes. In 2019, I started my professional journey by joining an aircraft maintenance workshop. Simultaneously, I joined a flying club to practice aerobatic flying, thus marking the beginning of my journey as an aerobatic pilot, striving to fulfill my dreams.

• What has been the biggest challenge you faced as a pilot?
The greatest challenge has been to maintain consistent performances in various situations, including handling stress, adapting to different locations, tackling highly technical flight programs, and coping with physically demanding flights due to high G-forces, among other factors.

• What goes through your mind during takeoff?
It's like entering a tunnel. I enter a state of focus and determination, dedicated to executing my flight program. It's as if I detach myself from everything else.

• What do you enjoy most about aerobatic flying?
The ability to fully merge with an exceptionally high-performance aircraft. The thrill of pushing myself to execute the most precise and dynamic maneuvers, while maintaining this intensity throughout the entire flight program.

• Where can people see you flying?
Regarding private training, we fly at various locations throughout the year. Being based in Dijon, our primary operating area lies in the surrounding proximity.
As for training with the French team, we primarily focus on military bases.

• What aircraft do you pilot?
I fly an Extra 330 SC, which is currently the most high-performing aircraft. This model has held the title of world champion for many years.

• Do you have a particular memory or anecdote that you will always cherish?
I always fly with a chewing-gum in aerobatic flights (I have a dedicated pocket in my flight suit for it). And no, I have never accidentally swallowed it.

• Did you have a mentor who contributed to shaping the person you are today, both professionally and personally?
My father.

• What are your upcoming projects?
Increasing my flight hours and participating in more competitions to join the "unlimited" category and compete with the world's best pilots, many of whom are French. Aspiring to secure more sponsorship contracts to support my career in aviation. Simultaneously, I plan to create my YouTube channel, where I will share vlogs featuring different types of aircraft and aerospace companies. With a sensitivity to health and serious illnesses, I aim to provide air experiences, or aviation-related activities, once a year for two to three days to disabled children or those suffering from serious illnesses. If I can gather the necessary funds, I will try to carry out these flights using an electric aircraft to combine technological advancement with an eco-responsible approach, aligning with today's possibilities.

• What are your other passions?
I am passionate about sports, playing piano, and entrepreneurship.

• If you could teleport anywhere right now, where would you choose to go?
I'd say to BOUTSEN AVIATION! Or perhaps in a space shuttle.

Back to Expert's Corner Main Page